The 2020–2021 Indian farmers' protest is an ongoing protest against the three farm acts which were passed by the Parliament of India in September 2020. Farmer unions and their representatives have demanded that the laws be repealed and will not accept anything short of it.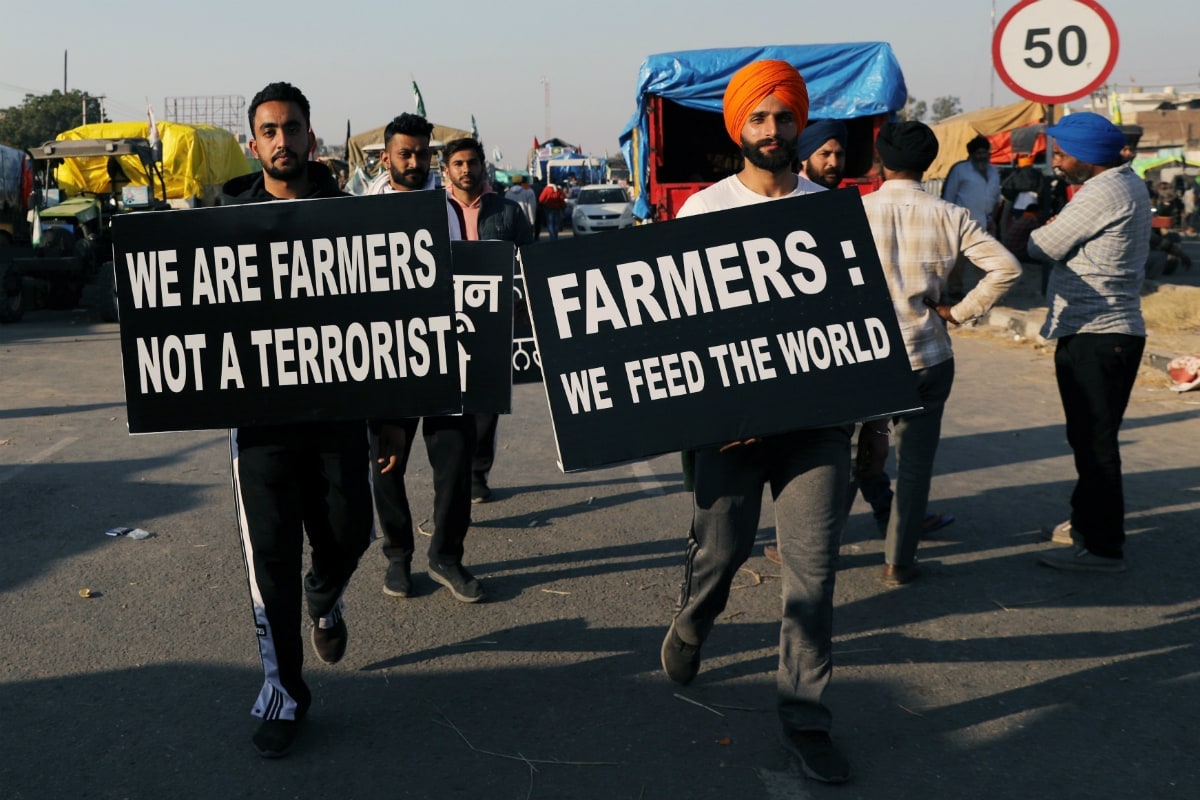 They say these bills will help no one, except big corporates and destroy farmers' livelihood. These three bills may liberate farmers from the clutches of middlemen, also known as arhatiyas. State governments will lose mandi tax, also a huge source of revenue for them, which is why they seem to be opposing the bills.
As of 16 January 2021, the farmers' demands include:

Make minimum support price (MSP) and state procurement of crops a legal right. Assurances that conventional procurement system will remain. Implement Swaminathan Panel Report and peg MSP at least 50% more than weighted average cost of production.
Minimum support price (MSP) is a "minimum price" for any crop that the government considers as remunerative for farmers and hence deserving of "support". It is also the price that government agencies pay whenever they procure the particular crop.
The Farmers' Produce Trade and Commerce (Promotion and Facilitation) Bill does not give any statutory backing to MSP. Forget making it a legal right, there isn't even a mention of either "MSP" or "procurement" in the Bill passed by both Houses of Parliament last week