World No Tobacco Day 2021: Learn why World Tobacco Day is celebrated, how it started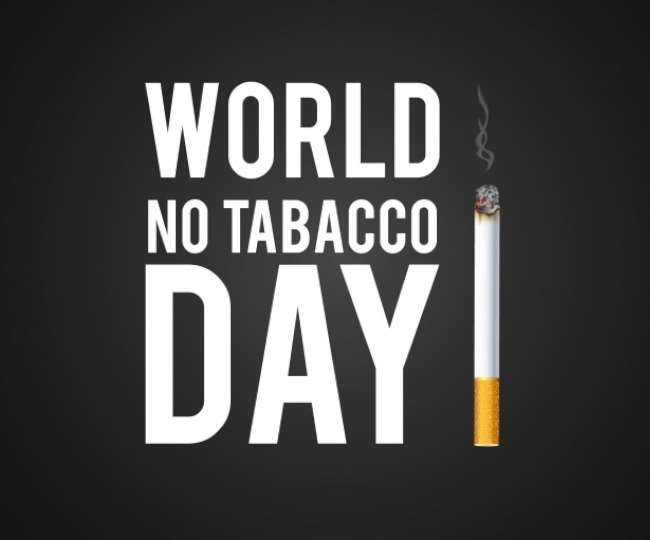 In order to prevent people from consuming tobacco and to make them aware of the health damage caused by tobacco, World No Tobacco Day is observed on 31 May every year worldwide. is celebrated.
Chewing tobacco and smoking cigarettes are now being accepted by the younger generation as their status symbol. Writing a statutory warning of smoking on screen in smoking scenes of films and smoking cigarettes on cigarette boxes is harmful to health will not work. There is a need to do a lot of honesty at the central and state governments and at the social level to stop smoking.
History of World No Tobacco Day
Realizing the ill effects of smoking, the World Health Organization (WHO) decided to celebrate 31 May as World No Tobacco Day from 1988.
World No Tobacco Day 2021 Theme
This year's theme is "Commit to Quit". This theme encourages people to give up tobacco to live a healthy life. Even today, the number of accidental deaths due to tobacco-khaini is second in the world. In addition to scaring, statistics also make people think.
Know This Also
Around 80 percent of men worldwide use tobacco but the number of women is also increasing significantly.
About 10 percent of the world's smokers are in India.
According to the World Health Organization, about 125 countries in the world produce tobacco.
India is at number six in terms of tobacco exports, the remaining five countries include Brazil, China, America, Malawi and Italy.
The number of people dying from tobacco-related diseases in India is increasing at a very fast pace as compared to the rest of the countries.
Despite not smoking, facing his smoke increases the risk of heart and brain diseases.
Substances like nicotine present in smoke, carbon monoxide are the cause of diseases. (Disclaimer: The information and information given in this article is based on general information.)
No Tobacco Day,Tobacco Day,world tobacco day,World No Tobacco Day 2021,
# lifestyle# miscellaneous# World No Tobacco Day 2021# World No Tobacco Day 2021 theme# World No Tobacco Day 2021 importance# World No Tobacco Day 2021 significance# Lifestyle and Relationship# other