Sonakshi Sinha had reduced 30kg after two and a half years of hard work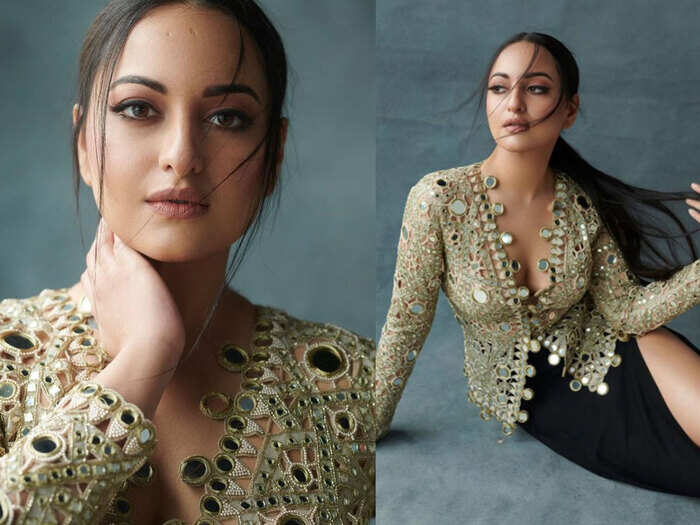 Bollywood's beautiful and bubbly actress Sonakshi Sinha is celebrating her 34th birthday on June 2, 2021. Even though Sonakshi Sinha has worked in very few films so far, but her fan following is quite good. Come, let us know some interesting things related to Sonakshi on her birthday.
Sonakshi Sinha was once 90 kg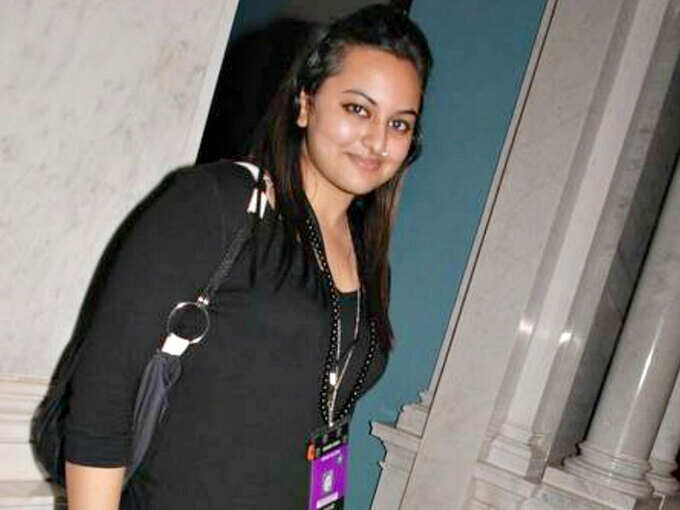 didn't want to be an actor
Sonakshi Sinha has told this in many of her interviews that she never wanted to act, and that is why she never paid attention to her looks, Sonakshi had been a costume designer before signing the film Dabangg, not only that she worked as a costume The designer started his career with the 2005 film "Dil Leke Dekho".
Had to face a lot of criticism due to overweight
Before making her debut in her first film Dabangg, Sonakshi Sinha never bothered about her size and shape, she weighed 95 kg before appearing in films. When Salman offered him the Dabang film, he had put a condition in front of Sonakshi that he would have to reduce his weight soon, and in this weight loss journey, Salman Khan himself became his mentor, after which Sonakshi lost a total of 30 kg. Lost weight When his film was released on screen, instead of appreciating his hard work, people trolled him by calling him fat, oversized.
Sonakshi gave a befitting reply to the trolls
When people started trolling for ignoring her hard work, Sonakshi was initially very disappointed, but she soon came out of this despair and gave a befitting reply to those trolls. Sonakshi said in an interview to a magazine that I have come to the industry to become a hero, not a size zero. There are many shortcomings in this perfect world. Don't try to be perfect. Be true to yourself, don't change yourself under the pressure of others, but be confident. Ever since I entered this industry, I have kept a few things clear, no short dresses, no kissing, no bikini. Now no one comes to me with such roles. I have no shortage of work. While signing the Sonakshi Sinha contract, she definitely gets this thing written in her contract.
Sonakshi could not run even 30 seconds on the treadmill
Sonakshi had told in one of her interviews that at the age of 19, she could not run on the treadmill for even 30 seconds, which surprised her that she was only 19 years old and she could not run even 30 seconds, it was a matter of concern for her. It was a matter of This incident proved to be the turning point of Sonakshi's life, she had decided to make herself fit.
It took two and a half years to get fit
Sonakshi Sinha had said during one of her interviews that if I wanted to, I could have lost weight in 3 months, but I knew that losing weight in 3 months is like playing with my health and such body transformation will not last long. Lasts. He further said that it took me two and a half years to lose 30 kg. In which I had to work very hard. Had to change the way I lived my life.
Challenged many standards of beauty
Sonakshi had said in the magazine's interview that I think I have broken such thinking in which people think that heroines should be thin. Those who comment on my weight are either jealous of me and or they have no work except to sit on the computer screen and comment on others. I don't think you need to strip down to look glamorous. Or if a girl is not covered from head to toe, it does not mean that she is inviting someone. Sonakshi had said that if any person thinks like this, then the deficiency is not in the girl, but in the upbringing of the thinker. He further said, stay as you are. Be comfortable. Understand what suits your body and personality? I am very active on social media, I get to hear every day from all the girls that they are happy that there are heroines with a figure like me in Bollywood.
This important thing was said about fitness
Sonakshi finally said that I believe that fitness is very important, but you should not be her ghost. If someone tells me not to lose weight for the wrong reason, I can't starve myself, I can't be skinny at all. I am happy with who I am. Today Sonakshi Sinha maintains toned figure and fit body. However, she does not compromise at all with the diet. Sonakshi looks quite fit and healthy in real life.
'Have been talking about body shaming'
Sonakshi Sinha has always been against body shaming, she has been constantly talking about this topic, not only this, recently a video of her also went viral on social media, in which she spoke not only on obesity but also all those in the society. The standards were tight-lipped, people who judge the beauty of girls by their shape, size and color complex. Along with this, he also challenged the male dominated thinking of this society, which society imposes on girls.